FORTRESS Protective Buildings Wins Precast/Prestressed Concrete Institute (PCI) Industry Advancement Award
FORTRESS Protective Buildings, a leading provider of permanent protective structures, has won the Precast/Prestressed Concrete Institute (PCI)'s prestigious Harry H. Edwards Industry Advancement Award for BakerRisks's Nameplate #1 building, as a building solution that has paved the way for protective buildings. The PCI Award is one of the most distinguished awards in the concrete industry, recognizing companies for their excellence in innovation, quality, and overall performance.
The FORTRESS team chose precast concrete for their buildings due to it's proven protective qualities from several major hazards such as blast, thermal, fragments, and natural disasters.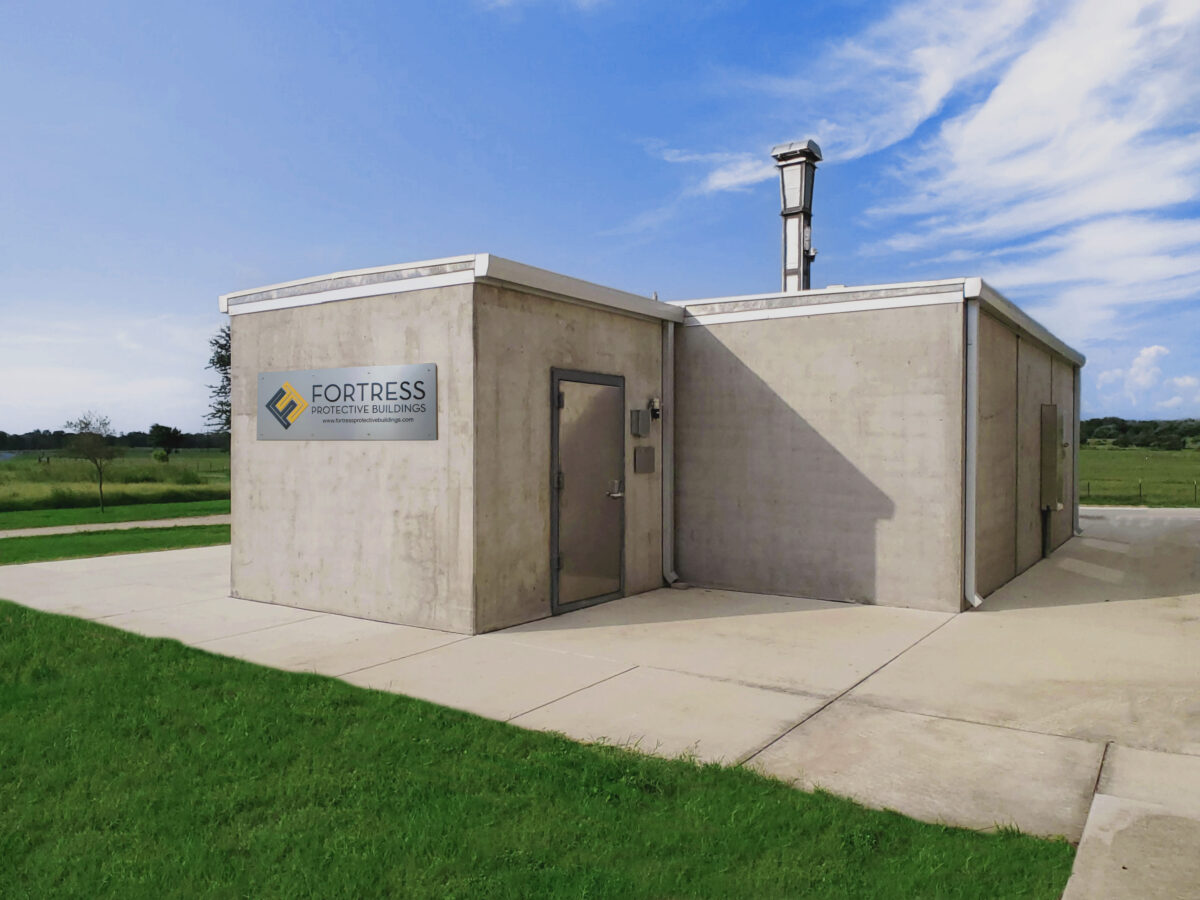 Innovative design for hazard protection unlike any other
In winning the award, FORTRESS Protective Buildings has demonstrated its undeniably unmatched design and quality of protective structures that meet the evolving needs of clients in various industries, whether that means protection from the major hazards they face or operational needs. FORTRESS's innovative solutions, including its modular design and customizable features, have set it apart from the competition and earned the honorable recognition from the PCI committee.
As a multi-hazard resistant building (MRB), FORTRESS's ability to protect against an array of hazards including but not limited to blasts makes it's design such a unique, higher-quality option than commonly used structures such as blast-resistant modules (BRMs). "FORTRESS precast concrete modules can withstand more severe loads and have a longevity that steel BRMs cannot achieve," says Thomas Mander, PE, Principal Structural Engineer at BakerRisk.
"We are incredibly proud to receive the PCI Award," said Karen Vilas, President of FORTRESS Protective Buildings. "This award is a testament to the knowledge and dedication of our team to design a solution that will truly protect life and assets from major industry hazards, which has previously not been made available to industry at this level of protection. It is an honor to be recognized for our commitment to providing the next generation of protective structures to our clients."
Paving the way for protective structures
The award win is a major milestone for FORTRESS and a recognition of its efforts to bring innovative and secure protective structures to the market. The company will continue to strive to challenge industry on what well-rounded protective structures should be and to provide the best possible solutions to its clients. FORTRESS looks forward to continuing to challenge and advance industry for truly protective multi-hazard resistant (MRB) structures that protect life and critical assets.
Sign up for our newsletters to keep up with cutting-edge advancements with MRB solutions.