Edge Data Center | Protect Your Data Center with FORTRESS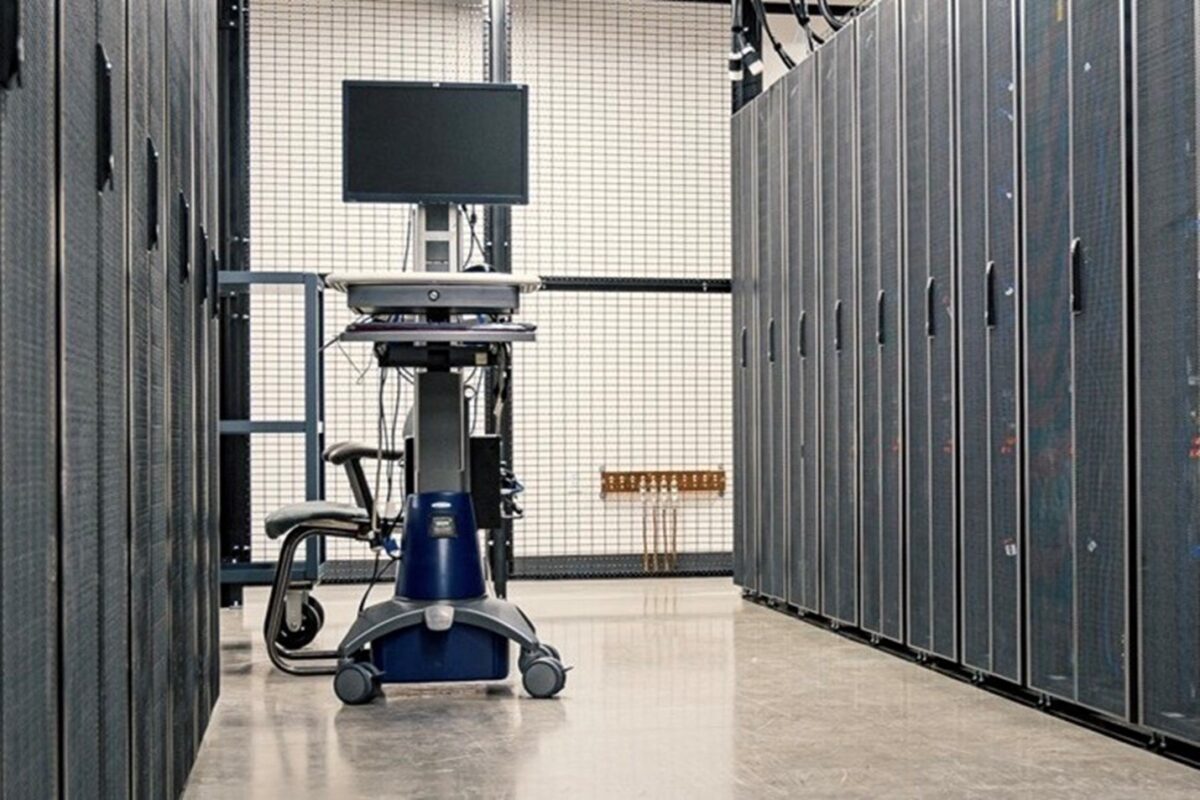 FORTRESS ensures protection for your edge data center services
Many modern companies and facilities rely on edge data centers for computing solutions, data storage, and other services. While convenient, these decentralized facilities can be vulnerable to both natural hazards and targeted attacks. With a FORTRESS Protective Building, your edge data center solutions can be kept safe and secure at all times
What is an edge data center?
Edge data centers are optimally located, decentralized facilities that hold computing equipment, storage solutions such as databases, and other computing equipment. Crucially, edge data centers are located close to where data is generated, used, or requested by companies and individuals alike.
Compared to traditional data centers, edge data centers are:
Local since they're situated close to the areas and people they serve, though most edge data centers are managed remotely.
Small in size, often with many of the same equipment or components as traditional data centers.
Usually part of a larger, complex network, oftentimes including a much larger and centralized enterprise data center.
Each highly important, as many edge data centers contain the applications, services, and data necessary for cloud computing/storage.
Many organizations utilize edge data centers to reduce data latency for their most important operations. Through strategically placed edge data centers, companies can use, send, or retrieve time-sensitive data quickly and with as little latency as possible. The market for edge data centers is expected to grow to $31.6 billion by 2030, showing just how widespread the adoption of edge data is.

The benefits of edge data centers
Edge data centers provide a variety of important advantages and benefits to organizations and facilities. Specifically, edge data centers:
Facilitate low latency, resulting in faster response times for computers and servers. By positioning computing and storage functions closer to end users, data packets have to traverse shorter physical distances.
Improve bandwidth by processing data locally. In the process, edge data centers reduce the volume of traffic that goes to and from larger, centralized servers. Many companies benefit from improved overall network performance thanks to edge data centers.
Reduce operating costs, also achieved by minimizing traffic going to and from central servers. This reduces the costs of data routing and transmission while also reducing how many critical interconnection hubs and high-cost circuits are needed for organizations.
Bolster security both by limiting how much data is stored in one spot and by reducing how much sensitive data is transmitted by an organization. Furthermore, edge data centers reduce the network vulnerabilities inherent in broader networks since their networks are smaller, producing less "attack space" for digital threats.
Given these advantages and the market for edge data, it's important for all organizations considering edge data center implementation to know how to secure their data center solutions and networking equipment with the right protective buildings and practices.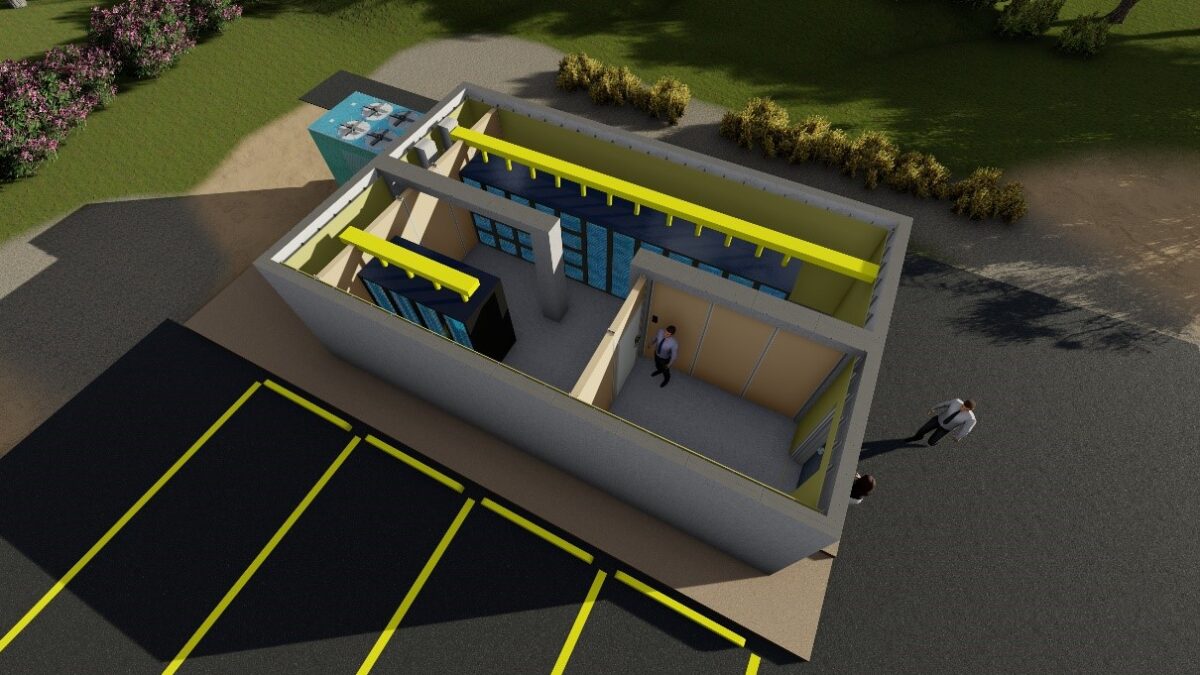 Where are edge data centers located?
Edge data centers are always positioned where they can be maximally effective for end-users or organizations. They are situated at Internet exchange points where several network carriers meet or connect.
Depending on an organization or area's needs, edge data centers may be placed:
Deep in a city's center
In remote locations
Within industrial facilities or corporate property
Within larger network buildings alongside other edge data centers
Or elsewhere
Regardless, edge data centers represent operational vulnerabilities that organizations must take into account, as highlighted by the December 25, 2020, AT&T bombing in Nashville.
On Christmas morning in 2020, a lone bomber attacked an AT&T server building, which included connection points for regional Internet, video, and wireless services. Local Nashville services were heavily impacted, resulting in many customers and organizations losing vital Internet connectivity including the local emergency responders. This event demonstrates why organizations must anticipate and take steps to prevent critical damage that impacts the ability to deliver on customer expectations.
FORTRESS Protective Buildings: the ideal solution for edge data center security
When it comes to defending critical infrastructure like edge data centers, there's no solution better than a FORTRESS Protective Building.
Each FORTRESS Protective Building is made from precast reinforced concrete. This reinforced concrete material is designed to provide protection not just against explosive blast loads but also:
High heat loads, such as from fires (caused by intentional threats or natural hazards such as forest fires)
Security threats from attempts to breach the building's exterior
Natural hazards, such as high winds and rains from hurricanes, tornadoes, and more
Debris damage from explosions or tornado winds
FORTRESS Protective Buildings are used in industrial facilities to defend critical infrastructure and personnel against a variety of potential harms. Thanks to the durability inherent in each FORTRESS, these blast-resistant buildings are also ideal choices for protecting the technology and equipment in edge data centers.
Furthermore, FORTRESS Protective Buildings may operate as secure entry and exit points for site personnel. Standard edge data center buildings allow easy access for individuals and vehicles, but FORTRESSES can be built to minimize unwanted access or enhance access control.
In this way, a single FORTRESS can ensure that edge data center equipment is kept safe from potential bad actors or threats. Edge data center cybersecurity is just as important as physical security, and a FORTRESS is an effective way for site personnel to monitor and track who enters and leaves a building.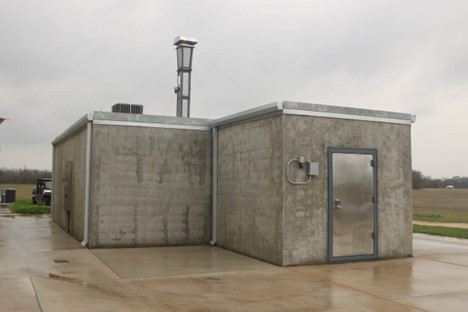 Choosing the right FORTRESS for the job
There's no single building that's perfect for every situation or location. That's why FORTRESS Protective Buildings are available in several customizable layouts.
With FORTRESS, building owners and operators can select the layout that works best for their needs and space limitations. No matter which layout a client chooses, they can expect their FORTRESS to be installed quickly and easily; each Protective Building is a turnkey solution ready to go once it's put into place.
FORTRESS makes it easy to secure edge data center sites and similar facility equipment with agile turnaround times and responsive customer service.
How to get started
Ultimately, FORTRESS Protective Buildings are the best means to protect edge data centers and the vital technology they carry within. In the modern day, organizations have to keep people connected and ensure that data keeps flowing. With FORTRESS, you gain peace of mind, maximum security, and defensive flexibility no matter where your edge data center is located. Contact FORTRESS today to learn more.