FORTRESS Modular Shelters Make Excellent Security Guard Buildings
A Security Guard House Designed for Protection, Longevity, and Comfort
Industrial facilities and worksites rely on multiple security measures to control access and protect personnel, equipment, and hazardous materials. While security staff, cameras, and other measures are important and useful, many facilities also benefit from permanent, durable guard houses.
Well-constructed guard houses offer key advantages while enabling trained security staff to complete their tasks safely and efficiently. To maximize the benefits a security guard building provides, you need to install one made with comfort in mind and from the right materials.
The purpose and benefits of security guard houses
Guard houses may serve many different purposes depending on worksite needs and security staff requirements. Security guard houses may:
Facilitate the secure entry and/or exit of site personnel, contractors, visitors, and others
Provide space for contractor training and security equipment storage
Act as perimeter barriers designed to deter criminal activity and act as security stations from which to coordinate activities during an emergency response situation
Improve a security team's effectiveness through the installation of camera monitoring stations connected to the facility's security system
With one or more security guard houses installed at your facility, your security staff will have a place from which to coordinate security activities.
However, a guard house is only as effective as its design and materials permit. A portable guard house may not protect site personnel as adequately as a permanent guard building made of superior materials.
Why FORTRESS protective buildings are ideal security guard houses
FORTRESS protective buildings are blast-resistant modules designed for safety, longevity, and comfort. If you require one or more guard houses for your facility, you should consider choosing a FORTRESS for several reasons.
Concrete materials
First, FORTRESS protective buildings are permanent buildings made from modular precast, reinforced concrete. This concrete is blast-resistant, fire-resistant, and resistant to additional site hazards such as fragment impacts and toxic chemicals. The protective design characteristics of a FORTRESS building have the added benefit of defending against intentional threats and extreme weather events with high winds and potential for debris. The permanent protection offered by reinforced concrete FORTRESS guard houses is unmatched, making these structures ideal additions to any worksite in need of more security.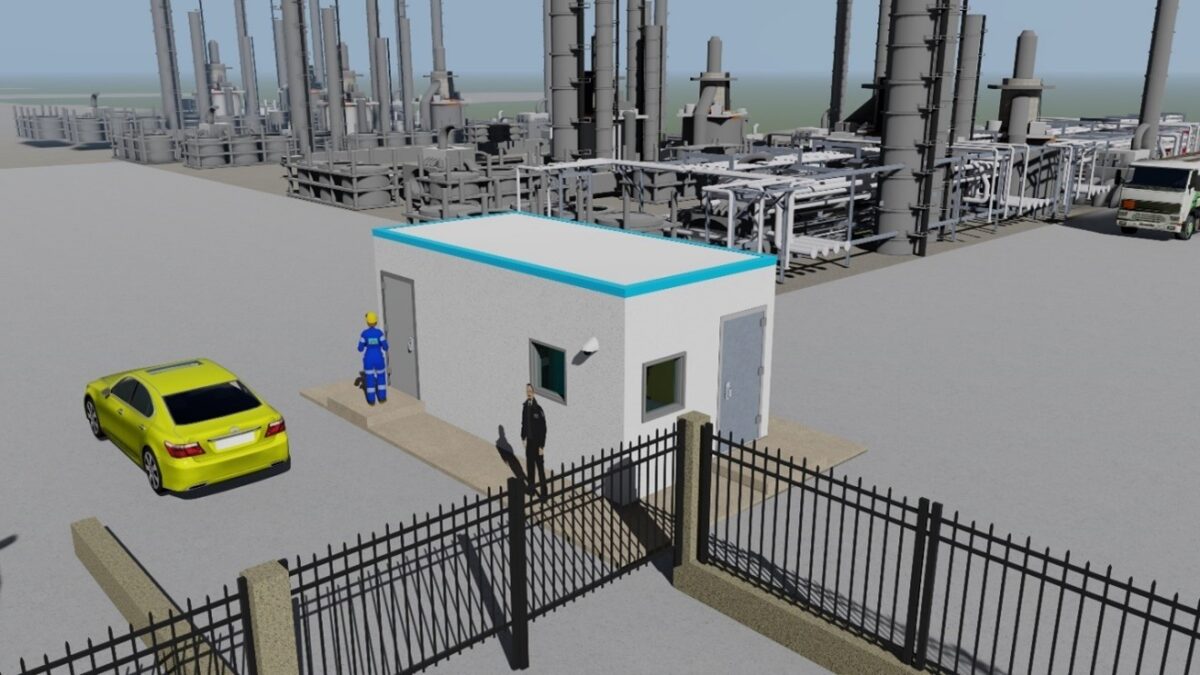 Customizable designs
Second, FORTRESS protective buildings may be selected and constructed with customizable layouts in mind. Site supervisors or owners may choose from several potential building layouts or guard house designs, ensuring that each new FORTRESS fits a site's specific needs or limitations. One popular design is a 20' x 10' guard house designed for both contractor safety training and facility access control duties. Other stations may be built as security guard booths, security offices, or other solutions from which security systems can be overseen and duties fulfilled.
Because FORTRESS protective buildings use modular precast concrete, a new guard house can be turned over as "turnkey" quickly and efficiently. In this way, FORTRESS guard houses are permanent, customizable, and fast to install all at the same time.
Longevity and cost-effectiveness
In addition, your security guard buildings should stand the test of time without requiring constant upkeep or high maintenance costs. FORTRESS protective buildings are designed for permanent use and to have low life cycle upkeep requirements. As a result, each installed guard house can be relied on for years to come, serving as a cost-effective improvement to worksite security for long-term benefits.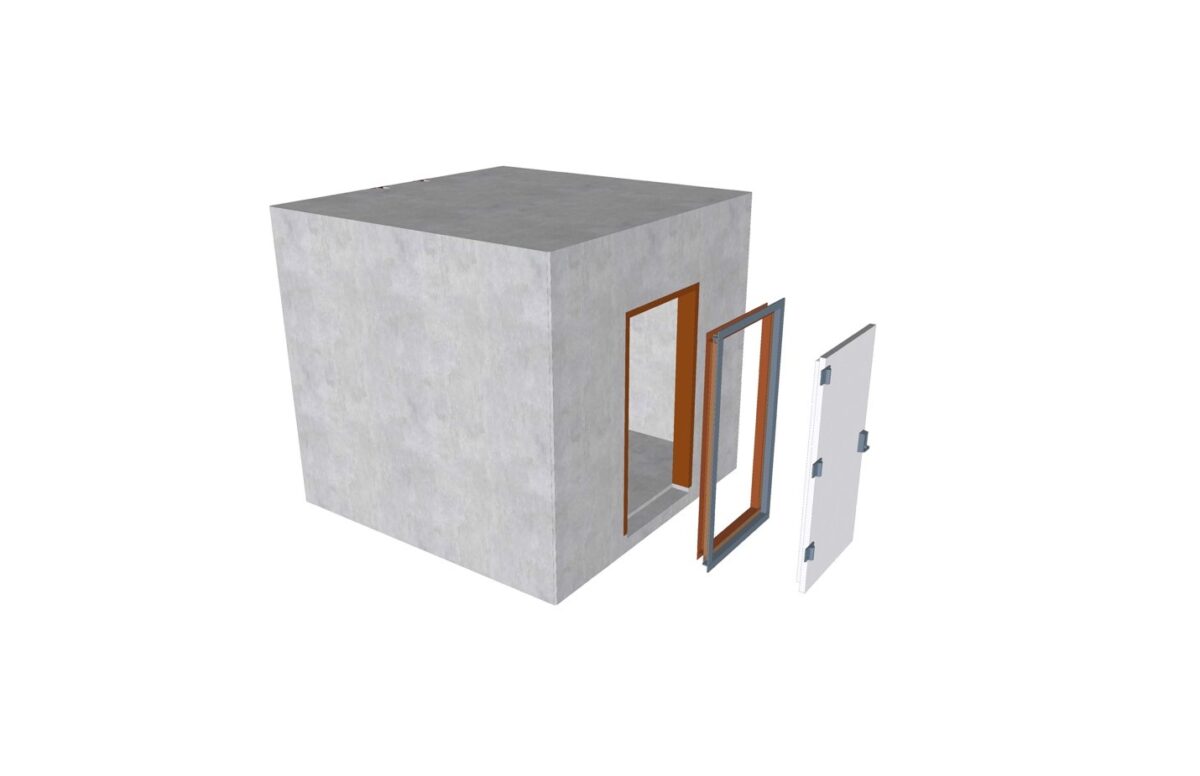 Shelters in place
Lastly, the best guard houses serve as safe havens for worksite personnel or security staff members during times of crisis. In the event of a worksite disaster, security personnel on the clock need to be safe until emergency services can respond.
FORTRESS protective buildings defend against all manner of worksite hazards, ensuring the safety of staff members housed within. A FORTRESS guard house isn't just a place to conduct and oversee security operations — it's also a safe shelter for those who need one.
Contact FORTRESS today
When you need a new security guard house designed for protection, you need a precast, reinforced concrete FORTRESS. The right FORTRESS can serve as a site entry point, a security bunker, a command center, and everything in between. Contact FORTRESS today for more information about our guard house designs, installation options, and more.