Comparing FORTRESS Protective Buildings to blast resistant structures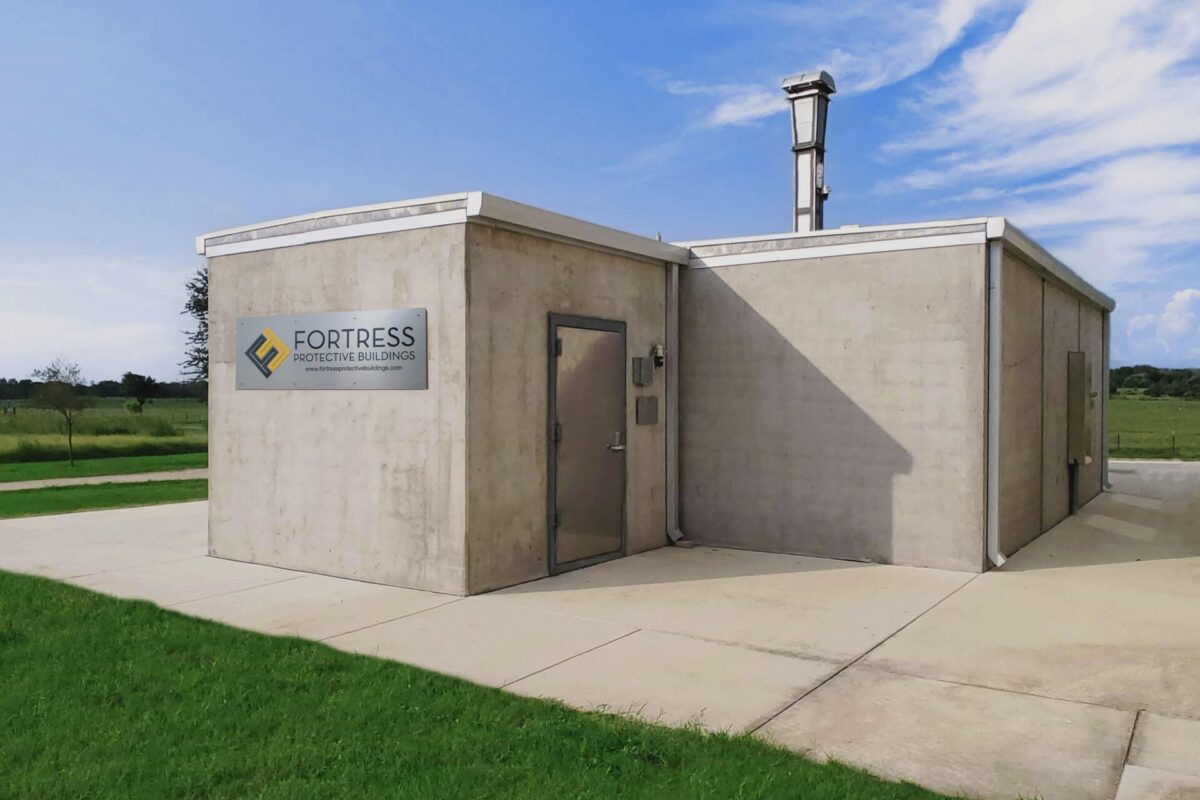 You can never be too careful when it comes to protecting your employees and contractors. When the 9-to-5 is at a petrochemical plant, a refinery, or any other facility with hazardous materials or explosive risks, the only responsible way to build is blast resistant.
Site or facility managers can purchase blast-resistant structures – permanent or portable buildings to safely house staff during their workday. Unfortunately, it can be tough to tell what type of blast-resistant structure you need. You'll need to answer questions such as:
– What size do you need?
– What materials are priority?
– What work environment should the building support?
– How comfortable should the building be?
– What's the building's capacity?
– How tough does a blast resistant structure need to be to withstand potential dangers at your facility?
– And more
What if there were structures that could do it all – be protective, customizable, and designed for your unique needs? Today, let's explore the differences between standard blast-resistant structures and FORTRESS Protective Buildings.
What are the types of blast resistant structures?
Blast-resistant structures come in all shapes and sizes. But some structures are better for certain things than others. Choosing the right kind of structure you need is vital to guarantee protection, employee comfort, suitability for workplace requirements, and more.
Let's break down the primary types of blast-resistant structures in detail.
Blast resistant buildings — durable and long-lasting
Blast-resistant buildings or BRBs are permanent or semi-permanent buildings designed to withstand blast events and similar physical dangers. They're common in oil refineries, processing plants, and construction sites — in fact, you might have one or more at your company already.
Constructed of sturdy structural steel or concrete, blast-resistant buildings are protective, but may be limited in the kinds of hazards they can protect personnel against.
These protective structures follow the safety recommendations laid out by the American Petroleum Institute, called API RP 752 and 753. These codes require adherence to specific guidelines, including:
– Guidance for managing risks from fires, explosions, and toxic material releases in permanent buildings.
– Guidance for decreasing risk to personnel in portable buildings from possible fires, explosions, and toxin releases.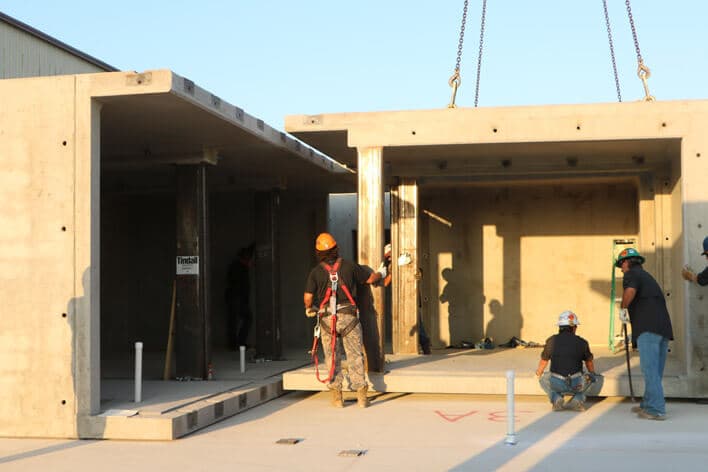 Blast resistant modules – sturdy and mobile
In contrast to BRBs, blast-resistant modules or BRMs are typically made of industrial-grade steel and may feature blast-resistant doors or windows. Most blast resistant modules are turnkey or prefabricated, so they can be immediately assembled upon delivery to their sites.
Additionally, the majority of blast-resistant modules are between 8 and 16 feet wide and can vary in length. However, they are not very easy to customize or order with unique inclusions. Furthermore, they may not be as resistant or protective against certain hazards compared to BRBs.
FORTRESS Protective Buildings – stronger, safer, and secure against industrial hazards
FORTRESS Protective Buildings are closer to standard BRBs than modular buildings, but they have several key benefits that make them stand out.
Simply put, FORTRESS Protective Buildings maximize protection against industrial hazards. FORTRESS's turnkey, blast-resistant structures are highly durable and easy to install, and they are more resistant against blast and other hazards compared to even the most durable BRBs.
Defensive structures from FORTRESS are made from reinforced concrete and are available in customizable models and configurations. No matter what you need, they can be ordered to fit the unique needs and potential dangers of your worksite or facility.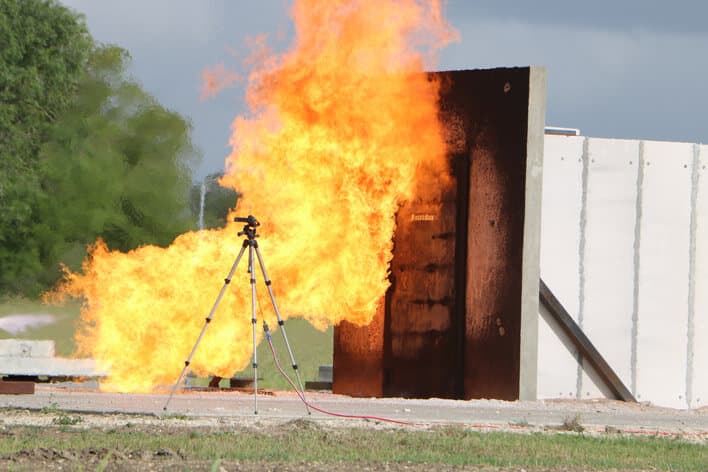 What makes FORTRESS Protective Buildings ideal?
Compared to other blast resistant structures, protective buildings from FORTRESS are superior in several ways.
Versatile defensive capabilities
FORTRESS protective buildings go above and beyond in personnel protection. Alongside blast protection, each building can defend your crew and equipment from:
– Fragmentation impact
– Blast overpressure
– Fires
– Toxic material releases
– Extreme weather events, including heavy winds and hail
– And more
Customization potential and durability combined
FORTRESS protective buildings are available in four unique modules that can be  configured to create the building that meets your specific requirements, occupancy needs, or cost limitations. Each building's exterior walls are constructed from 8 inches of reinforced concrete, offering long term protection against explosions, inclement weather, and much more. Even better, the inherent properties of concrete make FORTRESS protective buildings energy efficient compared to alternative materials, lowering energy costs for your organization.
Door and Window Defense
All FORTRESS buildings come with blast resistant doors. Compared to alternatives, FORTRESS's blast doors offer maximum protection for fire, smoke, toxic materials, and blast damage. Each door is designed to remain fully operational under duress — we test each of our doors with load benchmarks at or beyond test pressures of 8-psi<200psi.ms.
FORTRESS's blast and thermal resistant windows — validated and tested by BakerRisk's expert design team – are similarly manufactured to provide extreme protection against fires, high-pressure blast events, and more.
Minimum site disruption
Efficiency is everything in industry, which is why FORTRESS protective buildings can be made ready for occupancy quickly after ordering. Installation is rapid and nondisruptive to your operations.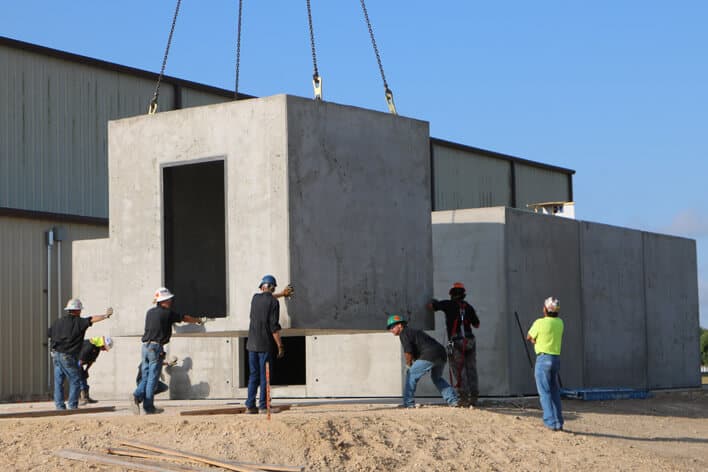 Contact FORTRESS today
When it comes to protection, your people deserve more than the bare minimum. They deserve a FORTRESS. Get your team home safe every day with a turnkey FORTRESS Protective Building. Contact us today to learn more.